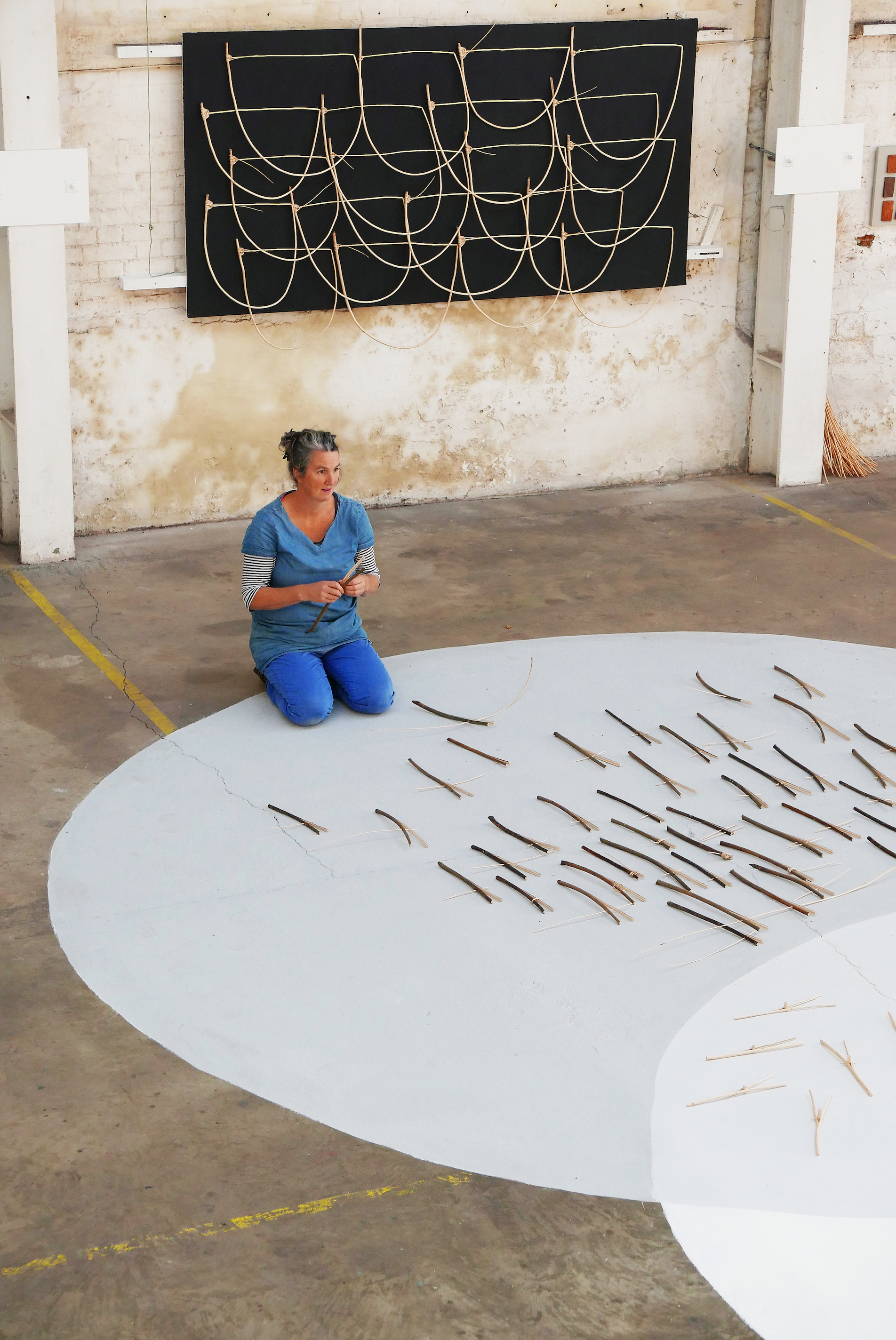 Making Ground. Sussex, UK
2016
A collaboration by Elaine Bolt and Annemarie O'Sullivan.
Artists have always enjoyed working in unusual or unconventional settings and the Making Groundartists are no exception. The former brickworks site near Horam in East Sussex chosen by Annemarie O'Sullivan and Elaine Bolt makes perfect sense, given the strong sense of connection to the land shared by both artists. The artists pooled their combined material and technical knowledge and set off on a journey which throughout was characterised by a commitment to process, rather than fixed outcomes or finished products.
Sourcing materials from the post-industrial site the artists focused on a sense of place, the changing seasons, and how being closer to the source of their materials might affect their making.
Throughout the year they were joined by artist Rachel Henson who recorded the artists' interaction with the land and created loopascopes and mutoscopes from image stills. The year was punctuated by a series of public events, workshops and gallery installations, culminating in a week-long residency at Fabrica, Brighton in February 2017, where they were joined for individual days by fellow artists, makers and volunteers. This was followed by an exhibition at Studio Fusion, London.
TheMaking Ground project raises many questions about the creative process and the nature of collaboration, and can be seen as part of a continuum of life-long learning and refinement of skill and knowledge. Skill demands respect, and the experience of working with artists and makers from different disciplines and with complementary expertise will no doubt feed into and inform future collaborations and new directions.
Text © Frances Lord.
"What I realised is that I love the process, whatever it might be. Using a vice and a drill I constructed two hundred or so little willow things, maybe I'll call them tongs. The pleasure I got from just repeating and repeating till there were enough of them to draw with was heavenly. Likewise responding to the clay tiles with white willow drawings on black was so liberating. And this drawing is definitely something I'd like to develop."
Annemarie O'Sullivan
"Making Ground opened up my practice to new ideas, both in terms of making with different materials and new ways of working with others. Mainly, it has strengthened my connection to the local landscape and the natural raw materials that it holds. By pushing my hands into the ground and bringing up grubby clay; by picking up a misshapen discarded brick; by making a new piece from the same clay then returning it to the ground; I am considering what it means to just make; embracing the ephemeral and the flawed. I have begun to let go, just a little, of the need to get it right."
Elaine Bolt